Below is a comparison chart of some of the different trading platforms available through Capital Trading Group. Please consult your CTG professional to get assistance finding the best electronic platform for your needs.
Trading Platform Comparison Chart
CTG
Pro
Trade
Navigator
Vantage
WebOE
Cunningham
Trading
Systems
CQG
Trading
Technologies
(TT)
Browser based

Software download

Monthly Cost
Free
$59
Free
Free
TRADING FUNCTIONALITY
Futures trading

Options trading

Futures spreads

Option spreads

Multiple leg

Market depth data

Ability to route orders to pit/floor

Ladder order entry

Ticket order entry

Single-click order entry

Keyboard/hot key entry

Multiple accounts

Condition trading

1
Chart trading, order entry from chart

1
Automated Spread trading
1

Alerts

Demos

1

Market replay

3rd Party Indicators

1
MARKET DATA
Real-Time data

Customizable quoteboard

Linkable to Microsoft Excel

1

Spread matrix interface

1

ORDER TYPES
Market/Limit

DAY/GTC

Stop and stop limit

Trailing Limit & Stop/Trailing Stop Limit

Market Depth-Triggered Stop/Stop Limit

1
Iceberg

1

Bracket

1

Parked orders

Manual fills

Reverse / liquidated positions

Order-Cancels-Order (OCO)

Fill and Kill (FAK)/Fill or Kill (FOK)

Synthetic order management

Batch trading

ACCOUNT MANAGEMENT
Orders and positions management screen

Historical order information

Administrative tool to manage risk

CHARTS
Basic charts

1

Spread charts

1

Advanced charts

1
CQG above has some features only for the CQGTrader which is $25 per user fee (monthly) and $0.30 per contract per side or a flat fee of $295 a month
1 Features are only on the CQG Integrated Client – which has numerous levels and modules which start at $595 per month to $1,995 per month
Futures trading involves risk of loss and is not suitable for everyone. CTG does not recommend one trading advisor or system over another. This is a sampling of CTAs and Systems. This list is subject to change without notice.
Reach out to our trading platform expert Danielle Bourbeau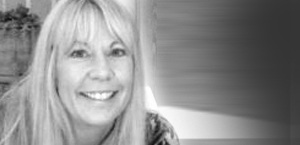 Danielle Bourbeau began her career in the Commodities futures industry in 1987. She has worked in all aspects of the business including compliance, trading, research and educational webinars. She has been fortunate to build long lasting relationships with many of the Financial Industry's top Analysts, Educators, and Traders. You can review our Educators section of the web site for more information. It is the ability to explain and assist her Clients with these strategies that have helped her solidify strong relationships with her clients.