About The Managed Futures Podcast
Welcome to the Managed Futures Podcast with Nell Sloane of Capital Trading Group! Nell leverages over 30 years of experience in the Futures industry to deliver insights listeners and customers can't find anywhere else.
In this podcast Nell interviews thought leaders in managed futures. The Managed Futures Podcast explores tactics, tools and infrastructure to help investors and Commodity Trading Advisors focus on trading and investment performance. Click the banner below to hear the latest episode and to subscribe.
Those considering alternative investments
Managed Futures Investors
Alternative Investment Advisors and CTAs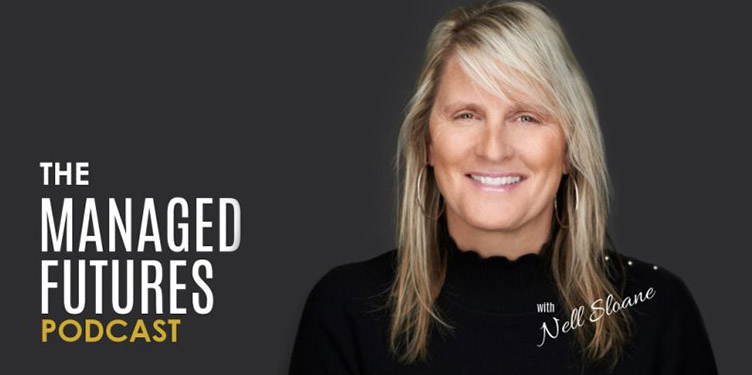 Join us as we explore tactics, tools and infrastructure focused on trading and investment performance.
Never miss an episode — subscribe today!
About The Host: Nell Sloane
Nell Sloane began her career over 30 years ago at the Chicago Futures Exchanges. She was introduced to the industry by working for a grain trader at the CBOT. As she continued to handle the trade execution, reconciliation and Capital Raising she moved on to becoming a featured contributor to Daily Metals Commentaries for 321 Gold, Kitco, Silver-Investor.com and FreeMarketNews.com. Nell eventually launched her own commodity newsletter providing fundamental and technical analysis entitled, "The Opening Belle". Later in her career she was listed by a variety of financial publications as a broker to use. Nell speaks at numerous financial seminars and financial programs.
About Capital Trading Group
The commodities industry has evolved significantly since Capital Trading Group began in 2007, but our commitment to personal service hasn't.
We believe that understanding a client's needs requires a conversation. To understand a client's business, though, you must progress to a relationship.
Whether it's in managed futures as an investment vehicle, or full-service futures brokerage services, we're committed to value-added, personalized service, provided by a team that embodies the concept of mutual success and is committed to operational excellence.